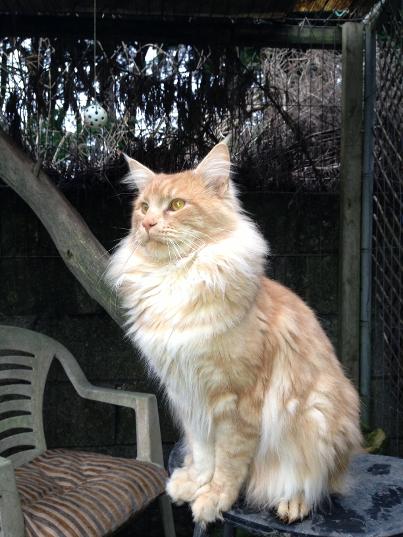 This is Barney Bear one of our Stud boys, who loves cuddles and purrs all day long. He throws large well boned kittens that are second to none, with loving healthy temperaments. He is irreplaceable.
Born 08.11.2011 Sire - Fribanikos Quaker
Dam - Glitter Aisza
Rosie below, is a stunning Solid Tortie with real character, she has charmed us all with her constant chattering. She has superb conformation, huge ears, long rangey body & long legs, a tail that goes on forever and a heavy silky coat!!
Born 06.09.2011 Sire - Whitefox Burning Ember
Dam - Carramazza Twylitezone